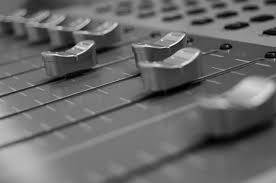 Do you want me to play on your tracks?
Book me for online / remote sessions
Online sessions are extremely popular now. It's getting more and more rare that I do a record date in a studio with other musicians nowadays. Of course, this still happens but I also do lots of online sessions from complete albums to individual tracks. Here's how this works......
Contact me to discuss your project

Send me your track

No music? No problem. I can provide you with a written part if needed

I record the bass for your track (minimum 24 bit) 44.1 or 48k WAV using high quality tube D.I.

I send back to you an unprocessed WAV file for your track

Simply slot in the bass track into your project and add any effects, compression, EQ you require

I also offer remote Percussion tracks (Bongos, Cajon, Clave, Cowbells) to give your track(s) a light Cuban feel if needed
It is really that simple. We can also discuss what basses you want me to use (if you have a specific bass sound in mind). Take a look at the Gear page to see what basses, recording gear and percussion I use.
I look forward to hearing from you and appearing on your next album.